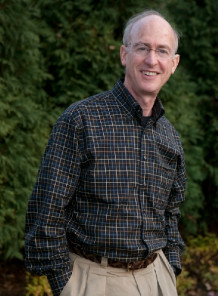 About Brad Baskin
Brad Baskin brings a special gift of artistry, passion and enthusiasm to his work. He considers photography to be a joy and privilege. Growing up in Illinois, by the age of 13 Brad had his own darkroom. His earliest assignments involved shooting fashion ads for his family's clothing business. Using his knack for putting people at ease and encouraging a bit of improvisation, Brad honestly connects with them through the camera.
From corporate events, executive and professional headshots or on location shoots, Brad's projects share an important trait: capturing meaningful moments that clients treasure. Known for his ability to engage people through a natural and spontaneous approach, Brad's images illuminate inner strengths, personalities and style.
"I encourage clients to take a deep breath and relax. After many years of commercial photography, I'm accustomed to handling high-energy assignments and putting everyone at ease. I look beyond the obvious for creative images that have movement and a story to tell". With over 30 years of experience, Baskin Photography knows how to bring out the best within each client.
A graduate of the San Francisco Art Institute, Brad photos have been widely published - from ads in the Chicago Symphony and Ravinia programs to Minneapolis and Las Vegas Magazines. Baskin Photography images appear in annual reports, as in corporate photos for Fortune 500 Senior Executives, entrepreneurs, actors, healthcare professionals and law firms. He works both on location as well as in his own Chicago studio. Brad has photographed over 1000 actors including celebrities like Steve Carrell and Jamie Denton.
"My focus is to bring out the character within", says Brad. "I love what I do".
Contact Brad
for more information about how he can serve you.